I've been doing some catching up on my blog reading this week!
Just wanted to share a few of my favorite blogs of the week.
This is a blog i just recently stumbled upon & i love all the party ideas!
I read Michaela's blog quite often i love her Fashion Friday Posts & her hair tutorials!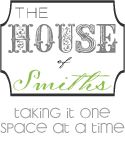 Love everything on this blog!!!
Hope everyone has a wonderful weekend!