I Love Thursdays! My favorite show comes on Thursday and i can't wait to watch it tonight!
So for all of you Grey's Anatomy Fans: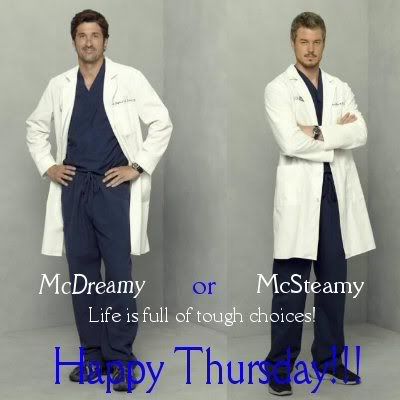 Today has been a busy cleaning day. I think all the laundry is finally caught up and i have been working on Miss Claire's Nursery. Hopefully i'll get the rest finished up tomorrow and will take some pics to share.
Hope everyone has a Happy Thursday!